Progressive's strengths are its auto and motorcycle insurance policies. While Progressive isn't the cheapest provider, its decent customer service and range of features and discounts make it one for many types of drivers to consider.
Conversely, Progressive homeowners and renters insurance aren't strong options like its other offerings. We found that both types of property insurance are commonly more expensive options, and can be inconsistent depending on which underwriters are available in your area.
For homeowners and renters insurance, consider instead:
Homeowners Insurance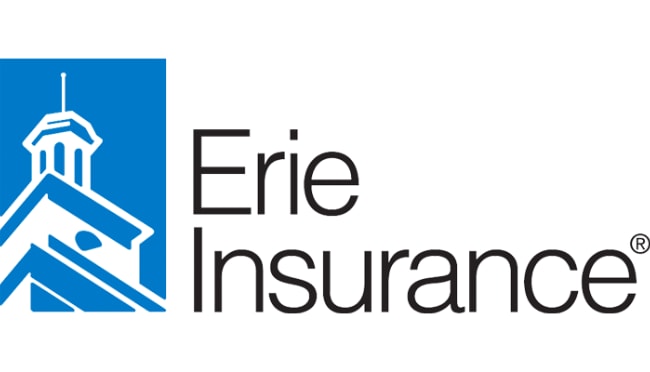 Homeowners or Renters Insurance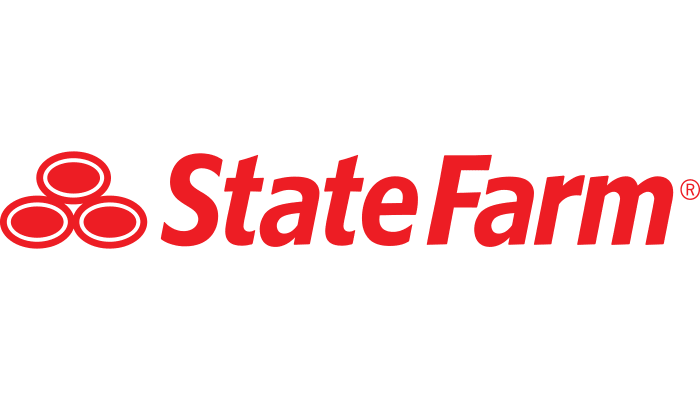 Get a Quote
Cheap Renters Insurance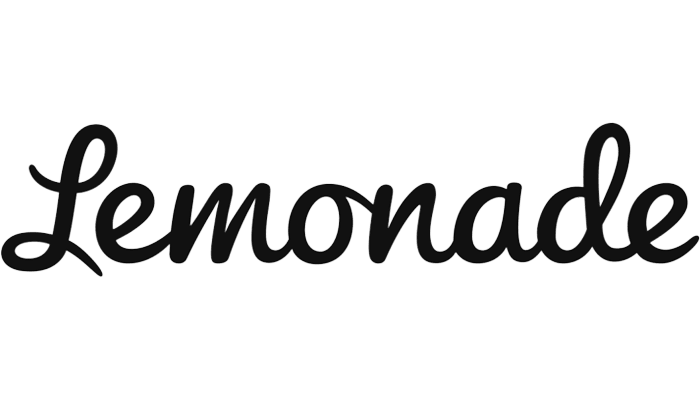 Progressive auto insurance review
Progressive features reasonable insurance rates for auto, homeowners and motorcycle insurance. However for some individuals—such as those that have been in a past auto accident—we found that Progressive is likely to offer very cheap insurance quotes.
Progressive Auto Insurance Quotes Comparison
Across most driver profiles, Progressive offers rates that are near its competitors' averages, meaning Progressive has mediocre rates for most. However, Progressive is the most forgiving insurance company when it comes to drivers with past accidents. We found that Progressive's auto insurance rate is $456 cheaper than the next most affordable option for drivers with a previous accident. On the other hand, young drivers will likely find Progressive's rates to be on the high end. Progressive quoted the second least affordable rates for our sample 18-year-old driver.
Progressive Auto Insurance
Progressive is one of the largest auto insurance companies in the U.S., comprising 9% of the auto insurance market in terms of premiums underwritten. Its large size allows the company to offer discounts, coverage options and rates that are comparable to other large national insurance companies. Below, we outline Progressive's unique features and explore its pricing compared to its peers.
Progressive Auto Insurance Coverage Options and Discounts
Progressive offers all the auto insurance coverages you'd expect from a national insurance company. However, it does also provide a couple of unique coverages, such as pet injury coverage and custom parts and equipment value coverage.
Pet Injury: If your dog or cat is injured in a car accident, Progressive will pay for any veterinarian bills associated with the accident. The coverage is part of your collision insurance, meaning that you would have to pay the deductible of your policy to be able to file a claim. If you have a pet, it's possible that you already have pet insurance, but the deductible for Progressive's pet injury coverage may be less than the deductible on your pet insurance policy, which could save you money.
Custom Parts & Equipment Value: If you enjoy customizing your vehicle with aftermarket parts, consider adding this endorsement. Progressive provides $1,000 of coverage for accessories and custom parts like stereos, navigation systems and grilles under both collision and comprehensive coverage. You can purchase coverage beyond $1,000 separately from Progressive.
Gap Insurance: If you're involved in an accident, your collision policy will typically only cover the cost of your car up to its actual cash value, which may be less than what you owe on a loan or lease. Gap insurance is meant to cover you for the difference between the balance on a loan or a lease and your car's value. Progressive limits its gap insurance coverage to 25% over a vehicle's actual cash value. However, the endorsement is worth it if you recently purchased a new car, as Progressive's average customer pays only $5 a month for it.
Rental Reimbursement: If your car is involved in an accident, this endorsement will reimburse you for the cost associated with renting a vehicle while your car is being repaired. The endorsement is only valid for 30 days, and coverage limits range from $30 to $50 a day.
Standard Coverages Offered Through Progressive
Liability coverage
Medical payments
Uninsured/Underinsured bodily injury
Collision coverage
Comprehensive coverage
Uninsured motorist property damage
Progressive's Auto Insurance Discounts
Progressive provides a standard set of discounts to its policyholders, but it also offers its unique Snapshot program. While the program isn't a discount itself, customers can achieve discounts partaking in the program.
| Discount | How Do You Receive It? |
| --- | --- |
| Start Your Quote Online | Receive this discount when you begin the quote process online and then purchase on the phone. |
| Safe Driver | Receive a discount when you go three years without any tickets or accidents. |
| Multicar | Receive a discount when you insure multiple vehicles with Progressive. |
| Homeowner | You're eligible for a discount if you own a home, even if it's not insured with Progressive. |
| Continuous Insurance | Maintain car insurance coverage with no gaps or cancellations. This discount is valid even if you were insured with another company. |
| Sign Documents Online | Sign your insurance documents online when purchasing a policy. |
| Pay in Full | Pay the total cost of your policy upfront instead of paying monthly. |
| Automatic Bill Pay | Set up recurring automatic payments for your insurance bills. |
| Good Student | Receive a discount if you have a student on your policy who maintains a "B" average or better. Receive an additional discount if you have a child on your policy who is away at college. |
| Teen Driver Discount | Add your child to your policy and receive this discount if they are under 18 years old. |
| Bundle Auto and Property | Save money when you have homeowners and auto insurance policies with Progressive. |
Scroll for More Scroll for More
Highlight Discount: Progressive Snapshot
Snapshot, one of Progressive's heavily marketed products, is a device (and now a mobile app) that tracks your driving habits for the purposes of unlocking an auto insurance discount. You can sign up for the program either when you start the policy or at any point in the duration of your policy. You can either plug the Snapshot device into your car's diagnostic port or download the mobile app to your phone. Progressive will then track information like your mileage, braking habits and time of the day you drive.
Drivers who exhibit safe habits will receive discounts on their premiums. However, your rate can also increase if Snapshot indicates you're an unsafe driver. Progressive says that 2 out of every 10 drivers receive an increase to their premiums rather than a discount. You'll get an automatic discount, an average of $25, just for signing up. After you complete the program (which usually takes six months), you'll get another discount that averages $130.
Progressive auto insurance customer service
Progressive, well-known for its ad campaign featuring an enthusiastic spokeswoman named Flo, is a middle-of-the road company when it comes to customer service and claims processing. Progressive's reviews often criticize the company's representatives for their unresponsiveness. And J.D. Power, an industry expert, rated Progressive 14th among 24 auto insurance companies in its U.S. Auto Claims Satisfaction Study. Notable insurance companies that received a higher ranking include GEICO, State Farm and Allstate. However, Progressive's complaint rating of 0.32 from the National Association of Insurance Commissioners is significantly lower than the national median of 1.00, meaning that Progressive receives significantly fewer complaints than most insurance companies.
Progressive is in great financial health, meaning that policyholders shouldn't have reservations about Progressive's ability to pay out claims. A.M. Best Rating Services assigns letter grades to insurance companies based on their ability to meet their financial obligations. Progressive was assigned a letter grade of A+ A.M. Best Rating Services, signifying superior financial health.
Progressive motorcycle insurance review: great coverage and upgrades
Progressive motorcycle insurance is a great option for many of the country's riders. Unlike other providers, it's available in all 50 states and will cover any legal street bike or ATV.
Progressive is the top option for motorcycle insurance due to its breadth of coverage options and discounts.
While Progressive's average cost is slightly higher nationally than other companies, it can be among the cheapest options depending on the state.
Aside from its free add-ons, Progressive's motorcycle insurance comes with standard coverages listed below:
Bodily injury and property damage liability coverage
Uninsured and underinsured motorist coverage
Comprehensive and collision coverage
Medical payments
Progressive motorcycle insurance rates
We found that Progressive motorcycle insurance costs about $65 more per year than the national average cost. In some states, like Pennsylvania, Progressive is the cheapest insurer in the state a considerable margin. For the most accurate rates, we recommend requesting a quote for your area from Progressive.
It's easy to compare motorcycle insurance quotes with Progressive's online quote form. As long as you know basic information about your motorcycle, like its make and model, we found it takes about five minutes to get a rate.
Progressive motorcycle insurance discounts and coverage options
Progressive motorcycle insurance comes with a wide range of options you could use to save money on your policy's premium. In fact, among its competitors, Progressive tends to offer the most discounts. Additionally, most are fairly easy to achieve, like discounts for:
Requesting a quote in advance of your policy's start date
Carrying a valid motorcycle license or endorsement
Maintaining a clean driving history
Electing to make automatic payments
Paying your premiums in-full
Complete a safety course
We like Progressive for its bevy of endorsements and the extra coverages included in the price of a standard policy. Each Progressive motorcycle insurance plan comes with replacement cost coverage and $3,000 of protection for your bike's custom parts if you add comprehensive and collision.
You can add onto your policy electing to purchase Progressive's endorsements, which include total loss coverage for bikes that are two years old or younger. Additionally, you could add more common — though still very practical — endorsements like roadside assistance, carried-contents protection or original equipment manufacturer parts coverage.
Progressive home insurance review: inconsistent offerings and rates
Progressive's home insurance is about average. Progressive doesn't write its own policies, relying on underwriters instead. This means the rates you pay, as well as the coverages and discounts available to you, fluctuate depending on which underwriters operate in your area.
It's difficult to compare prices and purchase coverage without first speaking to an agent over the phone
Progressive's homeowners insurance provides protection for your dwelling, personal property and covers loss of use expenses if your home becomes uninhabitable for a period of time. Like with most other policies, you get coverage for your property's other structures as well as medical payments to others.
The liability coverage you get with Progressive doesn't align with what's most common for other home insurance providers. While personal liability is included with any home insurance policy, you must purchase liability for personal injury as a separate endorsement. This covers lawsuits involving slander or libel, wrongful eviction and false arrest, which may be more expensive than other suits.
Progressive's home insurance underwriting partners
Progressive outsources its homeowners insurance policies to different underwriters, which we've tabulated below. We've also included the Complaint Index for each underwriter. The Complaint Index, maintained the National Association of Insurance Commissioners, measures a company's complaints relative to its size. Insurers with sub-1.0 Complaint Indexes receive fewer complaints than typical for their size.
| Progressive's underwriter (sorted A-Z) | NAIC Complaint Index (lower is better) |
| --- | --- |
| First American Property and Casualty Insurance Group | 3.06 |
| Foremost Insurance Group | 0.57 |
| Homesite Insurance Group | 0.54 |
| National General Insurance | 1.20 |
| Occidental Fire and Casualty Company of North Carolina | 0.37 |
| QBE Insurance Corporation | 1.38 |
Scroll for More Scroll for More
Progressive home insurance rates
Due to Progressive's lack of a sophisticated quote comparison tool, comparing its rates with its competitors can be difficult. Unlike its auto, motorcycle and renters insurance forms, Progressive doesn't allow you to customize your preferred policy limits easily.
Instead, when you enter your address, Progressive estimates the value of your home and uses that information to provide you with a range of prices from the underwriters available in your area. You must speak to an agent in order to get a price that's different from the one based on the site's estimate of your property.Before you're quoted a price, Progressive asks if you'd prefer to spend less money on your policy or get more coverage. The quote that you receive reflects your answer to this question. If you elected for more coverage, for example, your premium would increase.
Progressive home insurance discounts and coverage options
The discounts and coverages that come with Progressive home insurance, like its rates, vary depending on which underwriters operate in your area. To get an accurate description of the coverages offered near you, Progressive recommends requesting a quote and contacting underwriters in your area.
There are a number of coverages offered every Progressive home insurance policy. These include protections for:
Your primary dwelling
The other structures on your property
Expenses that arise if you are forced to leave your home
Medical payments to others
Personal liability costs
Contrary to many other providers, Progressive requires you to purchase personal injury liability coverage as an endorsement rather than including it as a part of your regular liability. We found that not electing to purchase this coverage slightly decreases the price of your premiums. However, it could be beneficial to add if your behavior or that of your family members could leave you open to lawsuits.
Progressive renters insurance review: tends to be more expensive with few options
Progressive renters insurance is better than its home insurance, but its high rates and few endorsements make it a below-average insurer for many people. A standard Progressive renter's insurance policy includes coverage that's typical for most insurers, including:
Personal property protection
Personal liability insurance
Loss of use coverage if your home is unlivable for a period of time
Like its home insurance, Progressive doesn't include personal injury protection in its liability provision. Instead, you must purchase it yourself through Progressive's Enhanced Coverage package, which increases the price of your policy less than $100 per year.
Progressive renters insurance rates
It's easy to request renters insurance rates and compare quotes with Progressive. Using the insurer's online quote form, we found we could receive a quote in less than five minutes. Also, unlike with Progressive home insurance, you can adjust the amount of coverage you want to receive online.
Generally, we found that Progressive renters insurance is more expensive than its competitors. We recorded quotes for a property in Atlanta, Georgia for three levels of property protection. Progressive was the most expensive option among other large providers until we requested $50,000 of property.
Since your own rates may differ depending on where you live, we recommend using our quote box to connect with a Progressive office near you to get the most accurate quote for your property.